Top Reasons to
Visit Mackinac Island
Plan your Vacation on Mackinac Island
Warm up with thoughts of Spring! At the start of February, still blanketed under feet of snow, we're busy making plans for your return. National Plan Your Vacation Day just passed, and we'd like to share with you every reason why we think you should plan your vacation with us. Go ahead! Think sunny skies and make your dreams come true on Mackinac Island.
Read More
Give Thanks on Mackinac Island
Shine a little light into our darkening autumn days by giving thanks for the magnificent season of colorful leaves behind us and the sparkling holiday season ahead. Here at Hotel Iroquois, we believe each and every visitor plays a part in making Mackinac Island the incredible destination it is today. So this Thanksgiving, we look back on all the merriment and memories we've made in 2022 and look forward to the sunny seasons in 2023 to make new ones. But that doesn't mean you can't still visit the island.
Read More
Tuck into All Things Autumn
After Labor Day, crowds in our northern climes melt into a trickle of a few hundred daily visitors. Days turn chilly enough to wear sweatshirts with shorts, and a certain quiet settles in around the area's famed lakes, bike trails, historic parks and restaurants. And thanks to the insulating effects of the Great Lakes, the show of color near Mackinac starts early and stretches late into October. So come and be here with us. We can think of a few ways you might spend your time while you're here.
Read More
Come and Celebrate Summer on the Dock
We've always loved the views from our Carriage House dining room, its quintessential waterfront backdrop ideal for any occasion, be it toasting good friends on a Friday or saying "I do" on your wedding day. But now, with the completion of our brand new dock on the water, "boardwalk cocktails" will become a summer season event you simply won't want to miss.
Read More
Watch the World's Longest Freshwater Sailing Race
Every summer, two yacht races carve through the waters around Mackinac Island, and this year, as every year, you're invited! Hurry up and book your stay with us to watch world class sailers compete for the title in the "formula one cars" of the water. Read on to learn more about each race.
Read More
Experience the Lilac Festival
Can you smell the sweet perfume in the air? See the lavender and pink, burgundy, and creamy white? Lilacs are out and in full bloom this month on Mackinac Island, and we're inviting you to come and see them.
Read More
Open and Newly Renovated for the Summer
Your cherished summer getaway is opening its doors again this month with expansive renovations we can't wait to show off. Come and visit so we can wine and dine you in our restaurant and take you to the patio for unparalleled waterfront views.
Read More
Come and See What's Hot at the Mackinac Arts Council
Just as Mackinac Island emerges from its long, snowy winter, The Mackinac Arts Council blossoms with creative programs and activities designed to inspire year-round residents, students, and island guests alike. Read on to learn what's new spring and summer and make plans to take part during your stay with us at Hotel Iroquois.
Read More
Explore State Park on Mackinac Island
There's a lot to look forward to this summer at Mackinac's state historic parks. Check out what's old, really old, at Fort Mackinac and what's new at the Dr. Beaumont Museum. So what are you waiting for? Come on up for a visit!
Read More
Think Spring! Make Plans to Visit Mackinac Island
This month, we're warming up with thoughts of Spring and all of the fun you can have when you visit Mackinac Island under sunny blue skies. Whether on four hooves or two wheels we've got a few ideas to sweep you off your feet yet keeping you on the move.
Read More
Wintering on Mackinac Island
Well before the season's first snowfall, Mackinac's tourist population, often numbering in the hundreds of thousands, will have left the island leaving in their wake an intrepid 500 or so year-round residents.
Read More
A Month for Sharing Gratitude
What better time than now to gather our hands and hearts in thanks. November is the month when evening arrives earlier, when autumn's last leaves fall, and when our thoughts turn to the upcoming holidays, particularly Thanksgiving.
Read More
Take the Selfie Scavenger Hunt Challenge!
It's always worth taking the scenic route on Mackinac Island, and we'd love to see what you discover!
Read More
See Mackinac Through Artists' Eyes
Admire the unforgettable views of Mackinac Island on canvas. Take a stroll through the island's treasured galleries to see how nature has inspired local artists and craftsmen.
Read More
Tour Mackinac Island By Water
Now that the weather has warmed up a little for the summer, we've once again taken to one of our favorite Mackinac Island activities—venturing out onto Lake Huron. Leading most of these excursions, Great Turtle Kayak Tours takes visitors on unforgettable routes through the area, showcasing over 25 years of experience at each twist and turn.
Read More
The Lilac Festival Is Back In Bloom This Summer
When you're out and about on Mackinac Island, casually strolling through the streets or pedaling along the coastline, you're sure to notice some stunning accents and aromas throughout the day. Dotting a picture-perfect scene otherwise defined by rich greenery and blue waters, lilacs bring a special touch to summers here.
Read More
Ready, Set, Mackinac!
While it's evident that the winter season is a quieter time on Mackinac Island, there is constant work and preparation to ensure that all is ready for the springtime rush—from the time the last ferry departs at October's end to the first to arrive in April! Here are just some of the ways in which residents, small business owners, and others get the Island ready for your arrival.
Read More
Discover the Mackinac Magic
While our guests who return each season have become family, we're equally thrilled to welcome newcomers! Seeing the joyful looks on their faces and hearing their glowing remarks after discovering the beauty and charm of our beloved island allow us to vicariously experience it again for the very first time! To assist those new to the island in uncovering our charm, we recommend one of these tours below.
Read More
Giving Thanks to Our Guests
November – the time of year when the evening comes ever earlier, when autumn's last leaves fall before the coming of winter, and when our thoughts turn to the upcoming holidays, particularly Thanksgiving.
Read More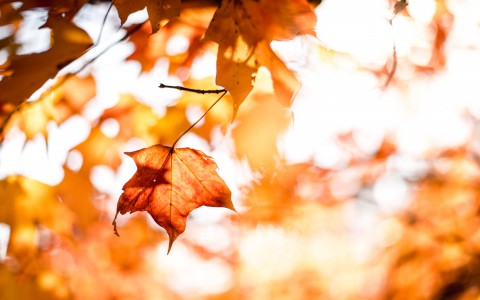 Fall in Love with Mackinac Island
While many already know Mackinac Island as America's top summer travel destination, in some ways, October is actually the best time of year to visit.
Read More
Mackinac Island's Five-Mile Fort2Fort Race Goes Virtual
This year, the third annual Mackinac State Historic Park Fort2Fort Five-Mile Challenge race was set to take place in recognition of the park's 125th birthday.
Read More
Did Someone Say Fudge Festival?
For more than a century, Mackinac Island's fudge has been an institution that's become worldwide—so much so that the island has earned the nickname "Fudge Capital of the World."
Read More
Reignite Your Love With A Romantic Getaway
It's no secret that we've all been craving some sort of getaway—a beautiful, intimate, romantic one at that. Conveniently enough, Mackinac Island's beauty has provided the inspiration, and the setting, for several real-life romance stories throughout its history.
Read More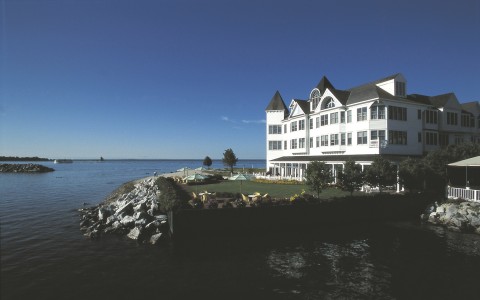 Mackinac Fun Facts
As Trip Advisor's Hottest U.S. Summer Destination, Expedia's Most Tourist-Friendly U.S. City, and one of the world's most celebrated towns, Mackinac Island is much more than just a summer retreat.
Read More
The Victorians Started It All
As we look forward to another gorgeous summer and fall on Mackinac Island, let's look back at how the vacation destination you know and love came to be— for most people don't know that it was the Victorians who made Mackinac one of the nation's most favored summer spots.
Read More
Three Fun Things to do on Mackinac Island
Each season, Mackinac Island offers our visitors and guests a wealth of fun and fabulous events and activities for their entertainment—listed below are three suggested activities for a great time.
Read More
Restored Biddle House Opens in May
Make your plans now to explore the early Americana experience of the Biddle House; an experience that begins as soon as you step inside and surround yourself with the period furnishings and settings.
Read More
Three Romantic Things to Do on Mackinac Island
Mackinac Island's natural beauty has been an inspiration for a myriad of true-to-life romantic tales, and many visitors who have fallen in love here will attest that the island itself possesses an aura of enchantment.
Read More
A Fun Fitness Getaway
If you're one of the 59 percent of folks who made a New Year's resolution to get more exercise, we suggest a Mackinac Island getaway.
Read More